Just something special about rainy days makes them the ideal setting for a date. Rainy days are the perfect opportunity for couples to get creative with their dates and explore unique, fun ways to spend the day together.
Whether it's drizzling or downpouring, read on for 20 rainy-day date ideas that will get you out of the perpetual "what should we do?" conundrum. From board games for two to picnics in the park (yes, even when it's raining!), read on for rainy-day date ideas that will keep the two of you cozy, entertained, and in love.
What Can I Do With My Girlfriend on a Rainy Day at Home?
If you and your girlfriend are stuck at home on a rainy day, don't despair. There are still plenty of fun activities to do together!
From watching movies and playing board games to cooking dinner together or having an indoor picnic, many rainy-day date ideas will keep the two of you entertained. Get creative and make the most out of your rainy day indoors with these different activities that'll turn an otherwise uneventful afternoon into a memorable experience for both of you.
What Can I Do With My Boyfriend on a Rainy Day at Home?
Rainy days can be the perfect opportunity to get cozy with your boyfriend and enjoy each other's company.
Why not take advantage of the rainy weather by staying in, cuddling up on the couch, and having a movie marathon together? Or, if you two are feeling extra creative, why not challenge each other to an indoor photo scavenger hunt? You can take selfies around the house and compete to find unique items.
Still not convinced? Then read on for 20 rainy day date ideas that will keep the two of you entertained and in love.
20 Romantic Things Couples Can Do Outdoors on a Rainy Day
If staying at home isn't your thing, here are 20 outdoor rainy-day date ideas that will make your rainy days just as fun (and romantic) as your sunny ones:
1. Visit a Museum or Art Gallery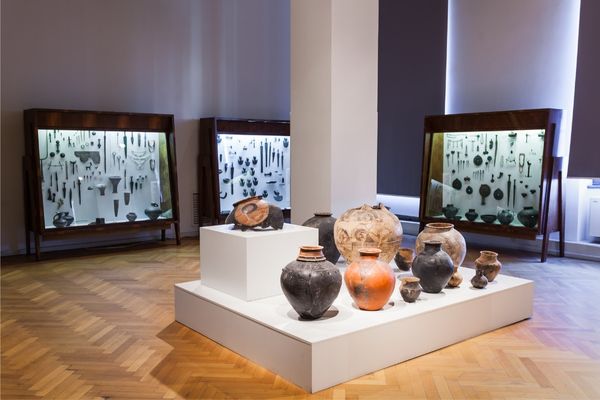 Visiting a museum or art gallery on a rainy day is an excellent way to explore and appreciate culture and history in a unique, interactive setting.
Not only will you be able to learn more about the exhibits that interest you, but the atmosphere can also be quite romantic. Whether it's your first date or your fiftieth with someone special, visiting an art gallery or museum together can make for an interesting and enjoyable experience.
2. Take a Walk in the Rain
There's something so special about taking a romantic stroll together in the rain. As the two of you walk down the street, take the time to appreciate nature and share stories with each other.
It's also the perfect opportunity for some much-needed alone time and conversation with your partner, away from the hustle and bustle of everyday life. Walking in the rain can be quite enjoyable and romantic as long as you have each other's company.
3. Go to a Cafe or Coffee Shop
Whether you are a fan of cozy cafes or sophisticated coffee shops, having a few hours together while enjoying your favorite drinks can be the ideal way to spend an afternoon. It's also an excellent opportunity to connect with each other and talk about anything in between sips.
If you choose an outdoor cafe, you can still enjoy the rain while spending quality time with your loved one. Take advantage of the lovely sound of raindrops and listen to the calming tune as you share stories and jokes over coffee or tea.
4. Have a Picnic in the Park
Just because it's raining doesn't mean you have to stay indoors! Get creative and have a romantic picnic in the park. Although it's raining, you can still find some dry spots where you can spread out your blanket and enjoy some food together.
Bring an umbrella with you to keep off the rain (or don't – getting wet can be fun, too!), and take the opportunity to spend some quality time with your partner without any distractions.
5. Find a Local Literary Event
Are you both bookworms? Why not find a local literary event to attend—whether it's an author talk, book club meeting, or poetry reading—and make the most of your rainy day together? Not only is this a great way to learn something new, but it's also an excellent opportunity to share stories and make memories with your partner.
So, grab your umbrellas and step out of your comfort zone—you never know what exciting surprises await!
6. Attend a Local Cooking Class
If you are both foodies, attending a local cooking class together can be both educational and romantic. Not only will you be able to learn how to make delicious dishes, but you will also have the opportunity to bond with your partner as you prepare meals side-by-side.
The best part? You get to take home your culinary creations and enjoy them later on!
7. Visit an Aquarium or Botanical Garden
Visiting an aquarium or botanical garden on a rainy day is the perfect way to explore nature and appreciate its beauty without getting wet. You can wander around hand-in-hand, admiring the various species of aquatic life as well as exotic plants and flowers.
Botanical gardens, in particular, are very romantic. Not only will you be able to learn more about the natural world together, but you can also make some beautiful memories along the way.
8. Go Bowling
If you don't want to stay home but also want to stay away from the rain, going bowling is the perfect way to have fun with your partner. You can challenge each other to friendly matches while having great conversations between rolls.
Not only is bowling a great way to spend time together, but it's also a fantastic team-building activity that will help you strengthen your bond and deepen your connection. Plus, it makes for a great competitive date!
9.  Go to the Movies
Going to the movies is an old classic, but it's also probably one of the best ways to fill up the time on a rainy day. Whether you choose a romantic movie or an action-packed adventure, you can enjoy each other's company and spend quality time together away from the rain.
Don't forget to stock up on popcorn and drinks for a more enjoyable experience!
10.  Visit an Indoor Amusement Park
Most amusement parks have indoor sections you can explore even when it's raining. Whether you want to go on thrilling rides or take pictures together, spending some time in an indoor amusement park is an exciting way to make the most of your rainy day date.
Plus, after all the excitement, you can always reward yourself with ice cream or cotton candy. Yum!
11. Go Bar Hopping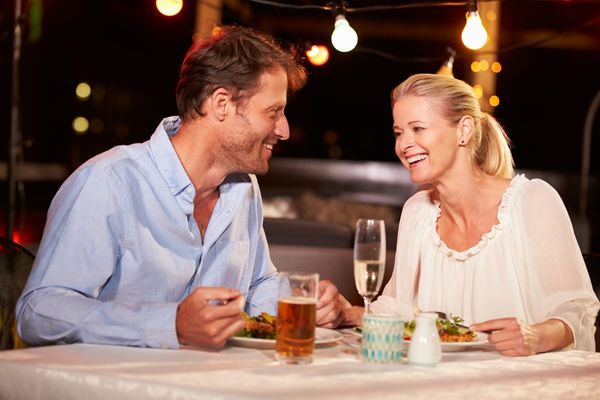 Explore the local bars and pubs on a rainy day for an exciting date experience that you won't soon forget. You can taste all sorts of drinks, try out new dishes, and even participate in fun activities like trivia nights or karaoke competitions if you want to add extra excitement to your date.
Remember to keep your safety in mind, though – rainy weather can make roads slippery and dangerous to navigate. Be sure to keep a good grip on each other and an eye on the road!
12. Visit a Karaoke Bar
There's nothing quite like screaming your favorite songs at the top of your lungs together to really bring out the best in you and your partner. Test each other's musical chops with a visit to a karaoke bar and enjoy some classic rainy day date fun. Let go of all your inhibitions, show off for each other, and have a great time!
You don't have to be good singers to have a blast – just having fun is what matters here.
13. Have a Spa Date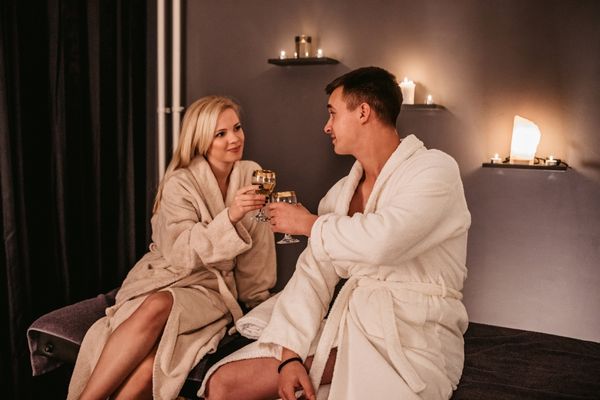 Rainy days are meant for relaxation and pampering, so why not treat yourselves to a spa day? Visit your local spa for a day of massages, facials, body wraps, and more. You can even book a couples massage to really get in the mood and relax together.
Not only will you be refreshed and rejuvenated after this rainy-day spa date, but it could also help strengthen your connection with each other as you let go of all your worries and stress.
14.  Go Shopping
If you don't mind getting a little wet, going shopping is definitely one of the best rainy-day date ideas. Not only is it the perfect way to explore all the local stores, but it can also be an adventure in itself. You'll get to try out some new clothes, pick out gifts for each other, and maybe even find something truly unique to bring home.
Plus, since rainy days are usually associated with a gloomy atmosphere, shopping can be the perfect way to lighten up the mood and make new memories.
15. Go Indoor Roller Skating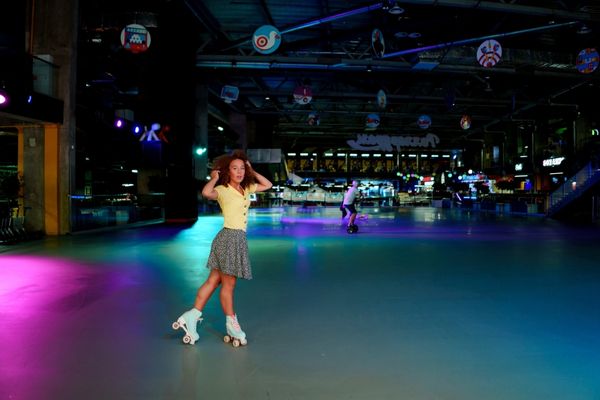 Indoor roller skating is another classic rainy-day date idea that's sure to bring out your competitive side. You can show off your skills (or lack thereof) while having a blast with each other.
The great thing about roller skating is that it's not only a ton of fun, but it's also a fantastic way to get some exercise. You can even take a break from skating and enjoy the snacks available at most indoor rinks.
16. Throw Some Axes
If you and your partner aren't romantic, why not try something a little more daring? Test your skills with an indoor ax-throwing date! You can compete against each other and see who the better aim is.
Ax throwing is surprisingly addictive and tons of fun. The best part is that some places even have food and drinks available so you won't go hungry during your rainy day date.
17. Go to a Play
Rainy days are the perfect excuse to catch a show. Treat yourselves to some live entertainment and head out to your nearest theater or performing arts venue. Whether it's a musical, play, stand-up comedy, or improv show – you're sure to find something you both will enjoy.
Plus, if you really want to get fancy, you can even make a night out of it and have dinner before or after the show.
18. Go Wine Tasting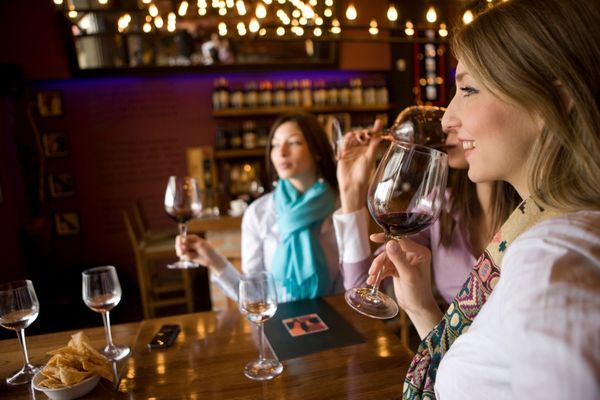 Wine tasting is a great rainy day date idea for couples who love to explore the finer things in life. You can sip your way through some of the best wines worldwide and learn something new simultaneously.
It's also a great way to relax and unwind – plus, you can even pick up a few bottles to enjoy at home.
19. Swim at an Indoor Pool
Rainy days are a great excuse to take a dip, even if it's indoors! You can find indoor pools at most gym facilities and community centers.
Swimming is an excellent way to get your heart rate up and have some fun in the pool together. Just be sure to bring your swimsuits and towels – you don't want to get your clothes wet!
20. Jump in a Puddle
Last but not least, don't forget that sometimes, the best way to have fun on a rainy day is to get out there and embrace it. So why not grab your rain boots and an umbrella, and jump in a puddle or two?
You can enter a race to see who can jump the highest or make the biggest splash. It's sure to be a fun and memorable way to spend your rainy day date together!
Bottom Line
Rainy days don't have to be boring. With these 20 rainy day date ideas, you can still make the most out of your time together and create some lasting memories – even when the weather isn't cooperating. So, grab an umbrella and get ready for some fun!