Rainy days — some of us love them since they offer a chance to relax and enjoy some alone time, while others find them gloomy and unbearable. But whatever your feelings are towards these days, one thing is certain: they're best enjoyed with some delicious food.
As luck would have it, there's an abundance of recipes out there that provide not only deliciousness but also give plenty of opportunities for experimenting at home in the kitchen.
Whether you're hoping to impress your family or cheer yourself up with some comfort food favorites – read on for our list of the 20 best rainy-day meals.
What's a Good Lazy Dinner for a Rainy Day?
Rainy days can be the best days to stay in and relax with friends or family. But when it comes time for dinner, what do you make? It can be hard to decide the best meal for a cozy and lazy evening.
Some of the best lazy rainy-day dinner ideas include:
One-pot mac and cheese – a classic dish that's both comforting and easy to make.
Slow cooker chili is a hearty meal made even more delicious when topped with melted cheese.
Quesadillas – all you need to do is assemble the ingredients, toast them up, and you have an absolutely delightful meal.
The following section provides 20 amazing rain day meals, sure to please, so keep reading!
What Is Good for Dinner on a Cold Rainy Day?
When it's cold and wet outside, you want something warm and comforting. A good dinner on a cold rainy day should be hearty and heartwarming. So here are our top picks for the best rainy day meals!
1. Chili Con Carne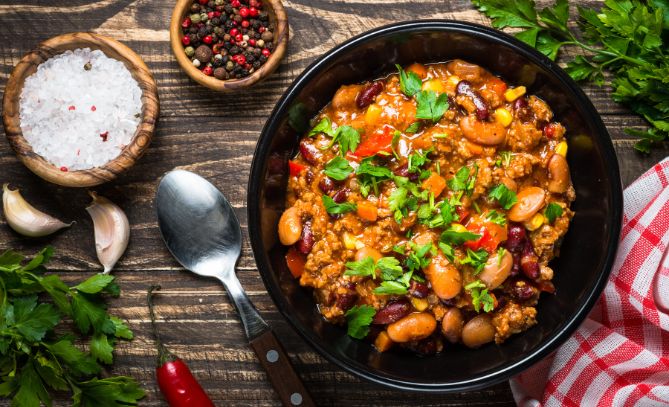 Chili Con Carne is one of the best rainy day meals due to its hearty and comforting nature. The traditional dish originates from Mexico but has become popular in many other countries worldwide. It consists of chili peppers, tomatoes, beef or pork, spices, and other ingredients such as onions, garlic, and beans.
2. Shepherd's Pie
Another classic rainy day meal that warms you up from the inside is Shepherd's Pie. This casserole-like dish is made with a layer of ground beef and vegetables, topped with mashed potatoes and cheese. It's easy to make, can be prepared ahead of time, and can even freeze leftovers for later.
3. Creamy Tomato Soup
Nothing says comfort like a hot bowl of tomato soup. It's quick and easy to make, is warm and comforting, and the flavor is perfect for a rainy day. Add some grilled cheese croutons to turn this classic soup into an even heartier meal.
4. Baked Mac and Cheese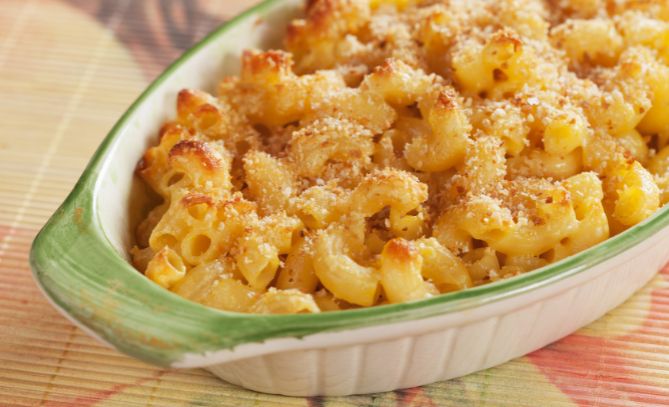 When it's cold outside, there's nothing more comforting than a hot plate of mac and cheese. Baked mac and cheese is the perfect rainy day meal because it's easy to prepare, can feed a crowd, and is incredibly delicious. Add some bacon or vegetables for an even heartier version.
5. Grilled Cheese Sandwich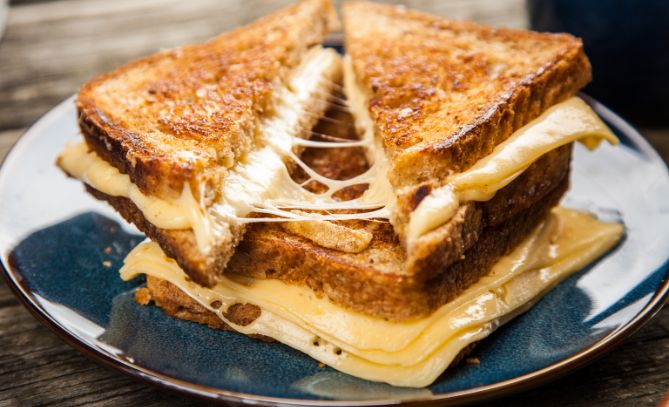 Sometimes, all you want is a good old-fashioned grilled cheese sandwich. The classic combination of melted cheese and toasty bread never fails to hit the spot on a rainy day. Add some bacon, tomatoes, or even an egg for an extra special twist!
6. Brown Rice Bowl with Lentils
Why not try a brown rice bowl with lentils for a healthier option? This dish is packed with flavor and nutrients, but it's also comforting and cozy. Top the bowl off with some feta cheese and a few slices of avocado for added texture.
7. Nachos
Nachos are another classic option that is perfect for a rainy day. They're easy to make, can be customized with whatever toppings you like, and are always crowd-pleasers. Try adding some black beans and fresh salsa for a delicious twist on the classic dish.
8. Pasta e Fagioli
Pasta e Fagioli is a classic Italian dish that packs a lot of flavor into a single bowl. It's best made with shell-shaped pasta, cannellini beans, and fresh vegetables such as carrots and celery. Top it off with some parmesan cheese for an extra cheesy kick! It's no wonder this dish is one of the best rainy day meals.
9. Chicken Pot Pie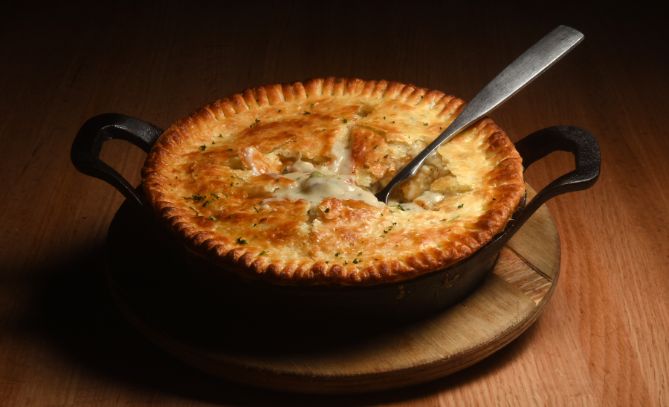 For something a little more savory, try making a chicken pot pie. This dish is best when made with a buttery biscuit crust and filled with chunks of cooked chicken and vegetables. The best part is that you can make it ahead of time and pop it in the oven when it's time for dinner.
10. Risotto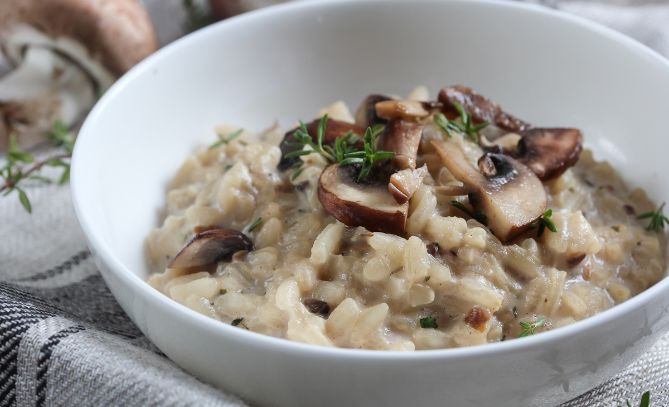 Risotto is a classic Italian dish that consists of slow-cooked Arborio rice, broth, herbs, and cheese. It's best served warmly and incredibly comforting on a cold rainy day. Try adding some mushrooms for an extra savory twist!
11. Steak Burrito Bowl
If you're craving something with a south-of-the-border flare, give this steak burrito bowl recipe a try. A steak burrito bowl is a delicious combination of Mexican flavors, steak, rice, and beans. This dish will surely warm you up on a cold and rainy day!
12. Baked Halloumi with Sun-Dried Tomatoes
For a vegetarian option, try this baked halloumi with sun-dried tomatoes. This dish is best served warm and can be prepared ahead of time. The salty halloumi cheese pairs perfectly with the sweet sun-dried tomatoes and make for a satisfying rainy day meal.
13. Curry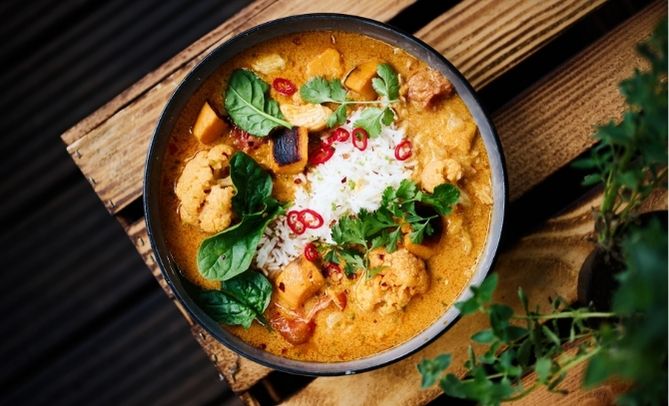 Dip in some Indian-inspired flavors with this comforting curry. It's best made with various vegetables and cooked in a fragrant coconut milk-based sauce. You can also add chicken or beef for an extra protein boost. Serve it over some steamed basmati rice for a cozy meal that will warm you up on a cold, rainy day.
14. Veggie Lasagna
No list of the best rainy day meals would be complete without a good veggie lasagna. This classic Italian dish is best made with layers of sautéed vegetables, creamy sauce, and melted cheese. Serve it with a salad and garlic bread for a truly comforting meal.
15. Bread Rolls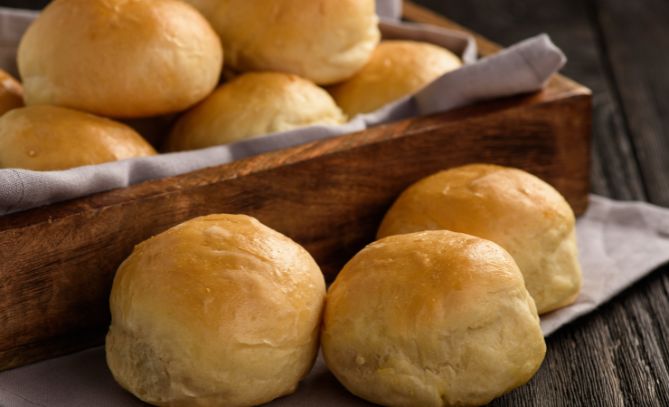 Not in the mood to cook? No problem! Enjoy some freshly baked bread rolls on a rainy day. These delicious and fluffy rolls are ready in minutes, which makes it even easier to enjoy them on a gloomy day. Serve with butter or jam, and you're all set!
16. Sunshine Pizzas
Bring the sunshine in with these adorable mini pizzas. These mini pies are topped with your favorite ingredients and will bring a smile to anyone's face on a dreary day. Serve them up with some ranch dip for an extra special treat!
17. Butternut Squash Bisque
Warm up with a bowl of creamy butternut squash bisque. This comforting soup is best served topped with roasted pumpkin seeds and some croutons for added crunch. Enjoy it with a grilled cheese sandwich or some crusty bread for the perfect rainy day meal.
18. French Toast
Try making some french toast for a sweet indulgence on a rainy day. This classic breakfast dish is best made with thick slices of brioche bread and dipped in an egg-milk mixture. Serve it topped with fresh berries and maple syrup for a delicious treat that will bring sunshine into your day!
19. Baked Spaghetti
Spaghetti is great for a busy weeknight dinner but can also be a comforting meal on a rainy day. Give your pasta night an upgrade with this delicious baked spaghetti recipe. It's best made with layers of cooked spaghetti noodles, marinara sauce, and melted cheese.
20. Instant Ramen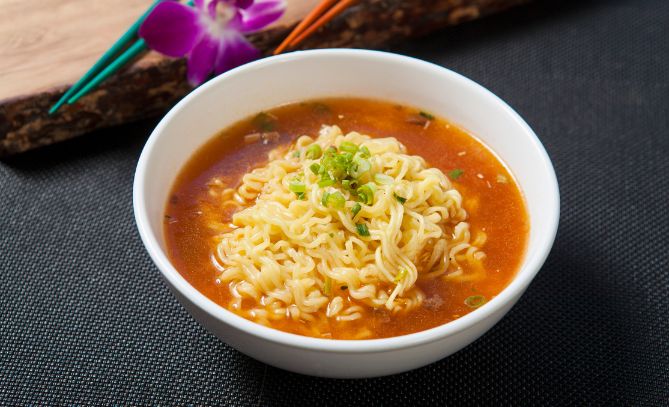 Nothing screams comfort food like a warm bowl of ramen. This dish is best made with instant noodles and your favorite broth. Top it off with some veggies, eggs, and your favorite toppings for an easy meal that will hit the spot on a gloomy day!
Bottom Line
No matter what kind of rainy day food you're craving, there are plenty of delicious recipes to enjoy. From comforting soups and stews to savory pasta dishes, these best rainy day meals will take the chill out of a dreary day. Bon appétit!