Baking is one of the coziest activities you can do on a rainy day. It makes your house smell amazing while you're doing it, and you have an even sweeter treat to enjoy at the end of it all!
Whether you love baking or are simply looking for more creative ideas than your traditional cookies and brownies, we've got 10 great ideas for what to bake on a rainy day.
From healthy options with seasonal fruits to indulgent treats made with dark chocolate and caramel, these recipes will give any kitchen (even beginners!) a reason to be excited about cooking in less-than-sunny weather.
Is It Good to Bake on a Rainy Day?
Yes! Baking on a rainy day is a great way to make the most of what could otherwise be an unproductive day.
If you're stuck inside and can't enjoy your usual activities, turning on the oven (and maybe even cranking up some tunes) can help lift your spirits and provide you with something positive and delicious to enjoy.
Plus, what better way to reward yourself for making it through a gloomy day than with something yummy?
What to Bake When It Is Raining?
If you're wondering what to bake on a rainy day, here are 10 sweet and easy ideas to get you started:
1. Caramel Apple Pie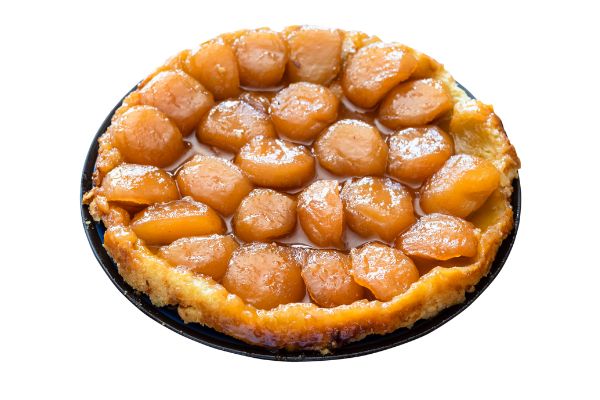 Caramel apple pie is a classic recipe that's sure to please on a rainy day. The combination of tart apples, sweet caramel, and flaky pastry crust makes it a total crowd-pleaser. Plus, what could be more comforting than the aroma of freshly baked apple pie coming from the kitchen?
If you're feeling adventurous, try adding a sprinkle of cinnamon and/or nutmeg to the filling. This will give the pie a subtle hint of warmth and spice, perfect for a cozy day indoors.
2. Banana Bread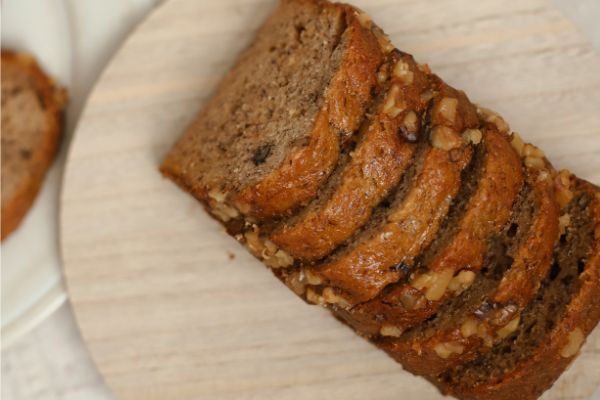 Banana bread is a great baking project for rainy days because it's easy to make, versatile, and delicious! You can use overripe bananas and whatever nuts, dried fruits, or chocolate chips you have on hand. It's also a great way to use up any extra bananas you might have in the house.
This beloved sweet bread is a hit with both kids and adults. It's even better when you add a generous spread of butter or jam to the top—yum!
3. Chocolate Chip Cookies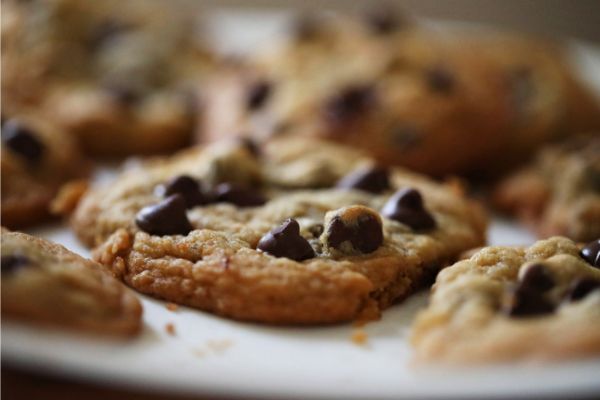 Nothing can quite compare to a freshly baked batch of homemade chocolate chip cookies. Not only are they fun to make, but this classic recipe can be made with what you already have in the pantry.
Chocolate chip cookies are great for rainy days because they don't take a lot of time, and the result is something that everyone can enjoy. Plus, there's nothing more comforting than a warm cookie and a glass of cold milk on a rainy afternoon.
4. Raspberry Cheesecake Bars
If you're looking for something a bit more indulgent (and a great way to use up fresh raspberries!), try making raspberry cheesecake bars. These sweet bars are easy to make, and the combination of creamy cream cheese and tart raspberries makes them the perfect treat for a rainy day.
You can enjoy these bars by themselves or top them with chocolate sauce and fresh berries for an even more decadent experience.
5. Carrot Cake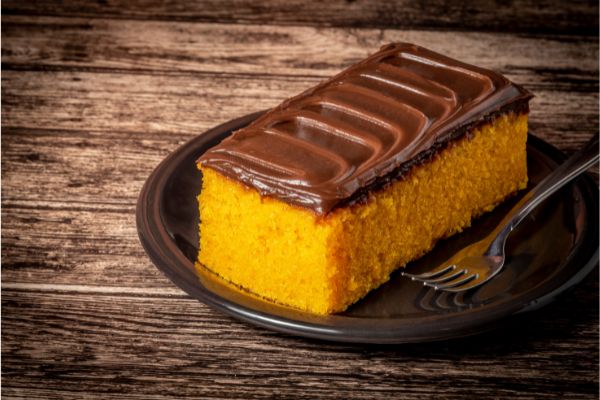 Carrot cake is the perfect way to bring a little sunshine into your home on a rainy day. It's an easy recipe that takes just minutes to prepare, and what's not to love about a moist and fluffy cake made with warming spices?
Whether you prefer it with or without cream cheese frosting, this classic recipe is sure to be a hit with family and friends.
6. Lemon Blueberry Scones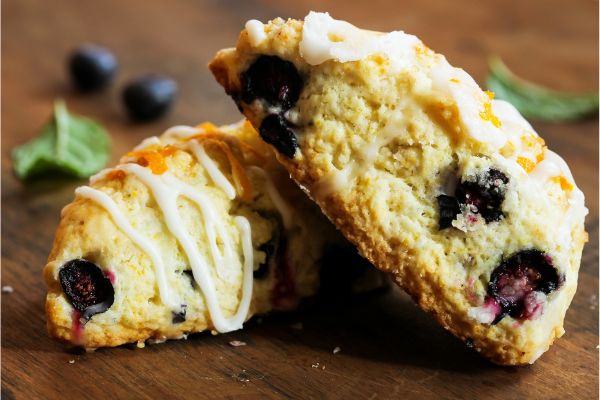 If you're looking for something a bit lighter, lemon blueberry scones are perfect. The tangy lemon and sweet blueberries make these scones a delightful treat, and they can easily be made vegan with just a few simple swaps.
Scones are great for rainy days because you can have them ready in no time, and the clean-up is minimal. Serve them warm with a cup of tea or coffee for an even more cozy experience.
7. Cinnamon Rolls
Cinnamon rolls are definitely one of our favorite things to bake on a rainy day. There's something truly special about the sweet and spicy aroma of cinnamon rolls baking in the oven, and what better way to start your day than with a warm, gooey roll?
Make sure to give yourself enough time when making cinnamon rolls, as they require a bit of time and patience. The end result is definitely worth it, though!
8. Strawberry Shortcake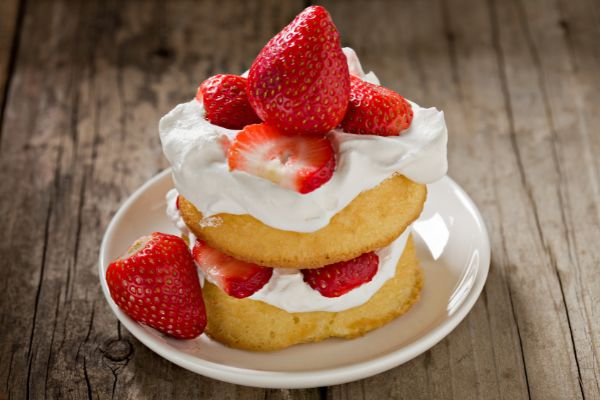 If you're still undecided on what to bake on a rainy day, strawberry shortcake might be the perfect solution. This classic dessert is full of fresh fruit, and nothing screams comfort like a warm slice of strawberry shortcake.
To make it even more indulgent, top your shortcake with freshly whipped cream and extra berries for an added burst of sweetness.
9. Brownies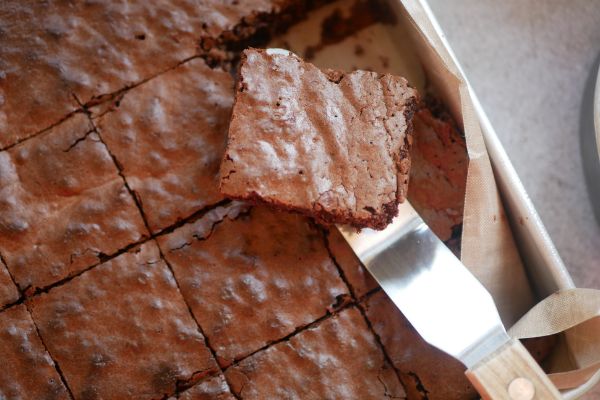 If you're looking for something that's super easy to make and always a winner, brownies are the way to go. Whether you prefer a rich and fudgy variety or something on the lighter side, brownies are sure to satisfy any sweet tooth.
You can even add in some extra ingredients like nuts, dried fruits, or coconut for additional flavor and texture.
10. Apple Pie
Last but not least, what better way to end your rainy day baking than with a classic apple pie? This timeless recipe is an absolute crowd-pleaser, and with just a few simple ingredients, you can have it ready in no time.
Be sure to use tart apples for the best flavor and top it off with some ice cream or freshly whipped cream for an extra special treat.
What Should You Not Bake on a Rainy Day?
Rainy days definitely call for a bit of baking, but there are some dishes that you should avoid. Anything with a long list of ingredients or a complex cooking process may prove to be too time-consuming and difficult on such days.
You should also steer clear of meringues and divinity, as these require precise temperatures and a great deal of accuracy in order to achieve successful results.
Bottom Line
Baking is a great way to pass the time on a rainy day. Now that you know what to bake on a rainy day, you can spend some quality time in the kitchen and enjoy homemade treats with your family.
Just remember what not to bake on a rainy day to avoid unnecessary stress and disappointment. Happy baking!