Are you someone who finds rain utterly enchanting? Does the sound of water droplets hitting the pavement make your heart swell with joy every time? If so, then you may be one of the many people worldwide known as pluviophiles—people who love rain!
Pluviophile is a term that isn't widely known but still deserves an acknowledgment of its own—the love for rain. Pluviophiles get excited and have unrivaled joy when the heavens open up and bless us with such soothing showers.
But what is a pluviophile, and what does it mean to be this romanticized enthusiast? With this guide, we will explore further what a pluviophile is and all its wonders! Read on to find out what being a pluviophile truly entails.
What Pluviophile Means?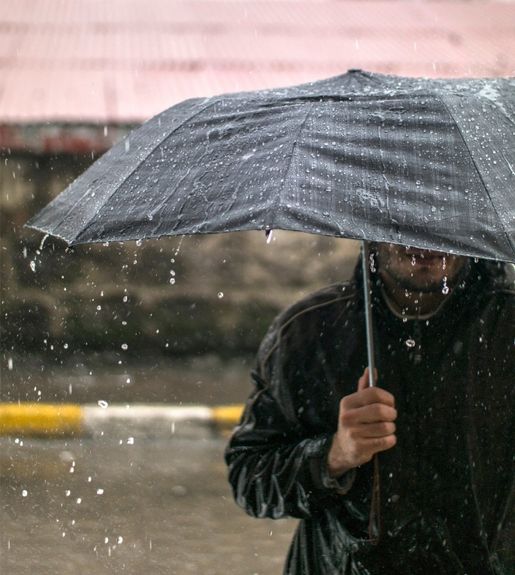 So, what is a pluviophile? In short, pluviophile is a term that can be defined as someone who loves the rain and finds joy in its presence. To many, the sound of rain hitting the ground brings feelings of nostalgia, peace, and contentment.
Pluviophiles are often described as being romantic, poetic, and dreamy people who seek tranquility whenever it rains. Those who consider themselves pluviophiles are known to find comfort amidst the downpour; they find beauty in what is often seen as something gloomy or undesirable by others.
For pluviophiles, rain is much more than simply water falling from the sky—it is almost like a magical force that has a calming effect on them. Many pluviophiles have expressed that it helps them gain perspective on life and their current situation whenever it rains.
"Pluvio" is Latin for rain, and "phile" is a suffix meaning fond of something. Together, these two create the word pluviophile—someone who loves the rain and finds comfort in its presence.
The term pluviophile has gained popularity over the years as more people can relate to what it stands for. Being a pluviophile doesn't mean you have to be a positive person all the time, and it also doesn't mean that you don't appreciate other forms of weather like sunshine.
Being a pluviophile simply means that rain holds something special for you that is unparalleled by any other form of weather. It can be what helps to make you the most content, what helps you appreciate life more, and what brings a sense of calmness to your life.
Why Is a Person Who Loves Rain Called Pluviophile?
As previously mentioned, the term pluviophile is a combination of two terms—"pluvio," meaning rain, and "phile," meaning fond of something.
Why someone loves rain can be different for everyone. For some people, rain has sentimental value that they associate with their childhood or past memories. Some see it as a symbol of hope and renewal, while others find solace in the sound of water droplets hitting the ground outside their window.
No matter what your reason is for loving rain, what matters most is that you found something special in what many consider an unpleasant weather condition. Being called a pluviophile is simply an acknowledgment of your unique connection with rain.
Signs That You Are A Pluviophile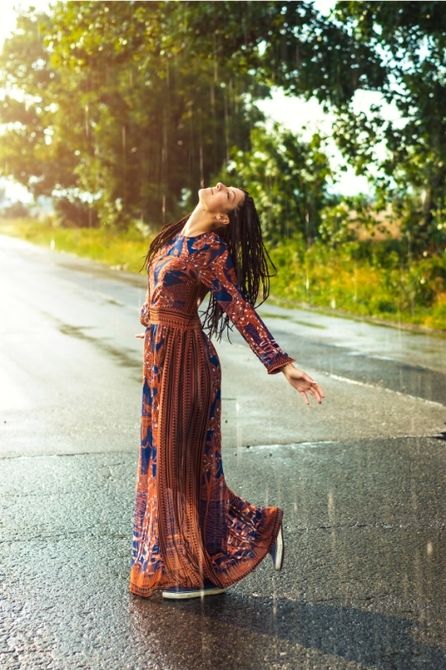 Now that we've answered the question "what is a pluviophile?" let's explore what the signs that you, too, may have a love of rain in your heart are:
1. You Find Peace and Joy When It Rains
One of the most obvious signs that you are a pluviophile is that you find peace and joy instead of groaning and complaining when it rains. For those who consider themselves pluviophiles, rain is not just a normal weather condition—it's an experience. The sound of rain hitting the ground can bring about feelings of nostalgia, contentment, and relaxation.
When it rains for pluviophiles, it almost feels like time slows down for them. In what could feel like a never-ending stream of stress and anxiety, rain can help transport them away from all their worries and remind them what life should feel like.
2. Petrichor Means Everything to You
The smell of rain is what some call "petrichor," which is the pleasant and distinct aroma that comes right after it rains. Petrichor is what really sets pluviophiles apart from everyone else, as they find an immense amount of joy in the scent and what it stands for.
Many people can get a whiff of petrichor and move on with what they were doing before. On the other hand, for pluviophiles, this smell brings about much more than a feeling—it brings about memories of what could've been or what will come to be.
Most pluviophiles even go out of their way to find what the scent of rain smells like in different parts of the world. Every place has its own set of fragrances, and being able to experience them is what really makes such an impact on those who consider themselves pluviophiles.
3. You Can't Stay Indoors When It's Raining
Staying indoors is what most people do when it rains. But for the pluviophile, nothing can keep them away from what they love and what makes them feel alive—the rain.
On rainy days, you will find a pluviophile outside, taking in all that nature has to give. Whether it be a walk in the rain or just sitting under their favorite tree, what matters is that they get to experience what nature has to offer.
4. You Feel a Sense of Renewal
Being a pluviophile means that you appreciate what rain can do. You recognize that what it stands for is what brings about optimism and hope, no matter what the situation is.
Rain can act as a signal of renewal and freshness. It refreshes what has become dull and reminds us that there are still plenty of things to be excited about in life. Even if something terrible happens on a rainy day, looking out the window and seeing what nature is up to helps those who love rain get through their struggles.
Bottom Line
So, what is a pluviophile? A pluviophile is someone who loves rain and what it stands for. They find peace, joy, and renewal in what others may consider an unpleasant weather condition.
Whether you're one of them or simply curious about what it means to be a pluviophile, what matters most is that you appreciate what this unique connection with rain has to offer. It's what makes us human!