We all have days when sleep feels elusive and we can't seem to get it no matter what we do. For those nights, heavy rain and thunder sounds could be the perfect solution for a deep, restful sleep.
Maybe you live in an area where the weather rarely provides it naturally, or you want to create the perfect environment for winding down at the end of your day. Either way, there's something so soothing about listening to heavy rain and thunder sounds while you're lying in bed.
But how exactly do heavy rain and thunder sounds for sleeping affect our brain, and which sleep sound is the most beneficial? We'll cover that and more in this article. Read on to discover why heavy rain and thunder sounds are the perfect way to drift off into a peaceful slumber.
How Does Rain Sound Affect the Brain?
Listening to heavy rain and thunder sounds for sleeping has a soothing effect on the brain. It has been proven to reduce stress and anxiety levels and induce relaxation. Research shows that heavy rain and thunder sounds can help improve one's mood, alleviate insomnia, and even lower blood pressure!
The sound of heavy rain mixed with thunder is very similar to white noise – a natural phenomenon often used to mask distracting noises like honking cars or barking dogs. White noise helps to relax your body and mind so you can easily drift off into peaceful slumber.
Studies have also shown that heavy rain sounds can reduce background noise, making it easier for those who are easily disturbed by noise while trying to sleep. This could be especially helpful for people living in cities or near busy highways where outside noise is a regular occurrence.
An experimental study conducted by the National Library of Medicine's research group found that listening to water (mainly rain) sounds reduced cortisol levels (the stress hormone) significantly more than other types of sound, such as wind chimes or nature sounds. When we listen to heavy rain falling, we experience feelings of calmness, peace, and contentment – all necessary for a good night's rest!
Whether you're looking for some natural sound therapy or want something to help you relax before bedtime – heavy rain and thunder sounds could be the perfect solution! They provide calming harmony and many health benefits that could lead to better sleep overall.
Which Sleep Sound Is Most Relaxing?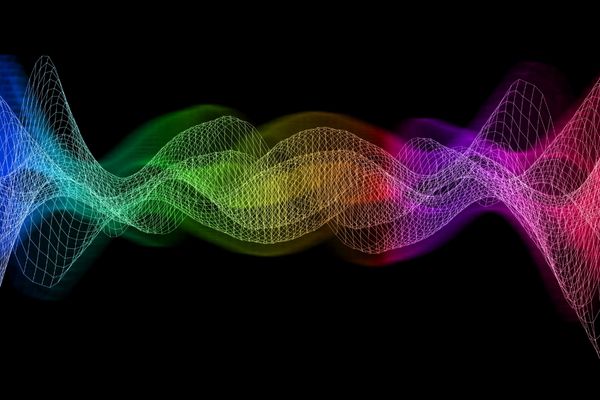 Noise can be divided into several categories, including white noise, pink noise, brown noise, blue noise, and more. Each has a different frequency and sound pattern, so it's important to understand which is the most beneficial for sleeping.
1. White Noise
White noise is the most common sound used for sleep. It has a frequency that is equal across different sound frequencies, meaning it masks any external noise and creates consistent ambient noise. This makes it easier for the brain to relax and focus on sleeping without being disturbed by any disruptive noises.
Although white noise is a great sleep aid, it does not have the same calming effect as other sleep sounds, such as rain and thunder.
2. Pink Noise
Pink noise is a sound frequency closer to natural environments like gentle rain or wind in the trees. It is more relaxing than white noise because it has more bass than treble frequencies, creating a deeper and richer sound.
Pink noise can help you sleep by blocking out background noise and providing a calming atmosphere to rest in. Heavy rain and thunder sounds for sleeping are usually mixed with this type of sound for the best effect.
3. Brown Noise
Brown noise is a type of sound with more bass and less treble than pink noise, making it even deeper and heavier. This can help create an atmosphere similar to being in nature – perfect for those who want to drift off into a peaceful slumber.
Brown noise can help mask external noises like traffic or construction while providing a calming soundscape to sleep in. It sounds like ocean waves crashing on a shore and is ideal for those looking to get the sound of rain without any thunder.
4. Blue Noise
Blue noise is another type of sound frequency that's basically the opposite of Brown noise. It has more treble and no bass, making it a bit lighter than Brown noise. This kind of sound is perfect if you're looking for something that's not too heavy or oppressive – ideal for those who like the sound of rain but don't want to feel overwhelmed by it.
Blue noise sounds like a hissing water spray, which isn't really a soothing sound but can provide enough distraction to help keep the mind focused and relaxed.
What Sounds Help You Fall Asleep Fast?
Heavy rain and thunder sounds have been scientifically proven to be one of the best sleep aids for those seeking deep, restful slumber.
Heavy rainfall produces a cacophony of soothing white noise that helps to drown out any background noises or distractions that could otherwise disturb sleep. The heavy thunder, on the other hand, is often described as calming and therapeutic – helping to make us more relaxed and content before heading off to bed.
In addition to heavy rain and thunder sounds, ocean waves are also an incredibly effective sleep aid. The combination of low-frequency sound waves provides a calming sensation to the body; this helps promote relaxation and peace of mind.
White noise is a great option for those who don't want the heavy sound of rain or waves. White noise produces a consistent sound pattern that masks any external noises that may disrupt your sleep; this makes it easier for the brain to relax and focus on falling asleep without being disturbed by anything else.
Conclusion
Listening to heavy rain and thunder sounds for sleeping can provide amazing benefits. It has a frequency that is equal to natural environments, making it an effective sleep aid and noise-canceling mechanism.
Now that you know all about heavy rain and thunder sounds for sleeping, you can use it to help yourself fall asleep faster and get the restful sleeping experience you deserve.