Nowadays, there are many different options available to combat rain and bad weather. But have you ever thought about the poncho? In this article, let's discover the advantages of the poncho over other classic clothing, and let's take a look at the 10 best rain ponchos!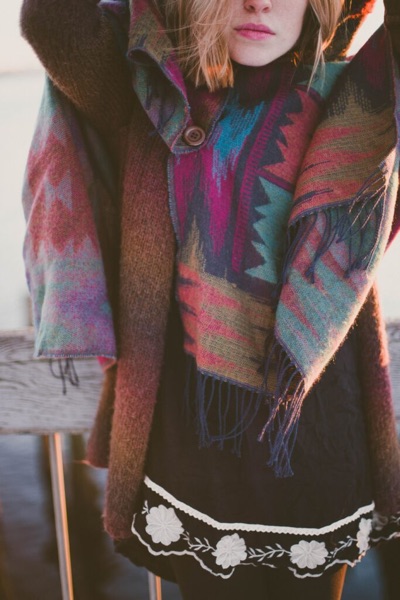 Is a poncho better than a raincoat?
So yes, we agree: at first glance, the rain poncho does not shine in terms of aesthetics and elegance. It will never be the seductive asset in your wardrobe. However, nowadays, several brands work on better designs and the poncho still has a lot of advantages!
1. The rain poncho is light and much bigger than a rain jacket or raincoat, so it will insulate your entire upper body up to the knees.
2. Thanks to its integrated cover, the poncho remains practical: compact, it can be slipped into your bag and taken everywhere.
3. Some rain capes are unisex and can be lent or shared with friends and family. Some models are made from recycled materials: a little extra for a sustainable lifestyle.
4. Brightly colored, patterned or even sequined, your poncho can shine with originality. Some brands also make more sober and discreet designs, so don't worry if you're more of an introvert.
What should I look for in a rain poncho?
The size of a rain poncho is an important factor to consider when purchasing one. It must cover the wearer's upper body. It should also be sufficiently long to cover the lower body. The best option is to purchase a cape that falls above or at the knee. It is also suggested that you purchase a large cape so that you can carry a backpack underneath it.
Materials: The primary criterion for a rain poncho is its water tightness so that you are protected from heavy rain. To ensure that you are as comfortable as possible while walking or cycling, it is crucial to choose a cape that is breathable and lightweight. Polyester and nylon are recommended in this situation because they are easy to clean.
Are rain ponchos effective?
Before proceeding, the topic of what a poncho, specifically a rain poncho, it must be addressed. In essence, a rain poncho or rain cape is a wide square of waterproof cloth with an opening at the top to allow the head to pass through. It is often intended to be wrapped around the torso to shield the upper body and upper legs from rain. Additionally, it should be mentioned that the majority of rain ponchos include hoods to shield the head from severe rain.
With the waterproof poncho, you wouldn't have to worry about any unpleasant rains penetrating your clothing or skin. And here's why they are effective!
Lighten up
We are all familiar with the burden of wearing a thick garment in expectation of rain. However, you know what? Here are your options. Put a folding rain poncho in your luggage instead of a coat to relieve your arms of a load of a coat.
In fact, a cape that can be folded is the most practical cloak you'll ever find! Simply place a poncho for men in your back pocket and a poncho for ladies in your purse. Now that you have a waterproof rain poncho, you may go about your regular activities without worrying about the weather.
Moreover, as soon as the clouds part, you may unfurl your poncho and remain dry.
Fashionable
Ponchos as a fashionable accessory: Beyond a mackintosh, the poncho is also fashionable. Over the years that the rain poncho has been used, it has developed an unjustified image as an unattractive, utilitarian garment.
Nonetheless, you should be aware that the raincoat has just been enhanced. Therefore, men's and women's ponchos are now accessible in modern designs, amusing patterns, and fashionable hues.
Appearance
There is nothing worse than having to wear a large coat over a great dress. Indeed, once we layer on, our fashionable costume never appears to sparkle as brightly as it once did. Instead, the unanticipated additional layers wrinkle our appearance and cause us to perspire excessively.
Rather than sacrificing your sense of style, put on a men's or women's poncho when it begins to rain and remove it when it stops. Additionally, the rain poncho covers any attire flawlessly without creating pain or hurting your appearance.
Excursions
Light enough for excursions: for some, winter means never venturing outside. Think again. Winter activities may be just as enjoyable as summer ones; more planning is required. A rain poncho is perfect for excursions since it is portable, watertight, and lightweight.
Without worrying about the weather, we may continue to explore nature, immerse ourselves in culture, and absorb new settings. Instead of bringing along a bulky coat, just slide your folding rain cape into your pocket.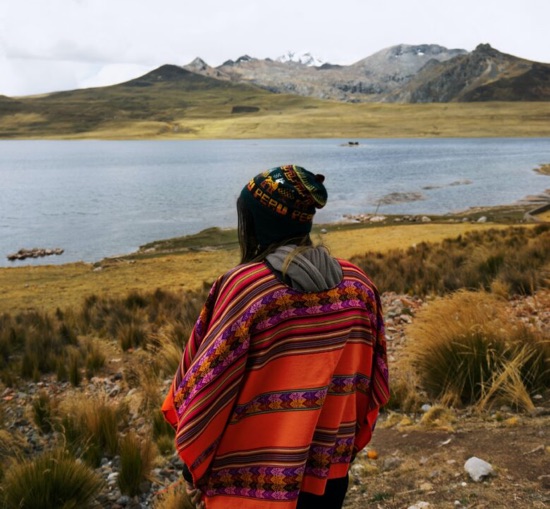 Best ponchos to hang out in the rain
Here is the list of the 10 best rain ponchos for walking in the rain, 2023 edition!
The coating is made of polyester and nylon. This configuration is water-repellent and wear-resistant. This upgraded version of Anyoo rain poncho is made of soft plastic to further protect your face from the rain. There are snap closures on the front placket neck opening, suitable for all head sizes. Weighs only 12 oz. The c is so ultralight that it can be stuffed into your backpack. It is also easy to be compressed into its storage bag to a size: of 7″ x 5 1/2″.
This Hooded Rain Poncho is perfect for keeping you dry in wet weather. Made of 100% Polyester, it is lightweight and waterproof. The length below the knee fully protects you from rain and snow, while the cuffs with snaps make it easy to put on and take off. The side pocket is convenient for storing personal items.
The Outdoor Products Adult Poncho is a must-have for anyone who spends time outdoors. The lightweight, waterproof nylon poncho offers quick and easy protection from the rain. With adjustable snaps in the front, you can stay covered even when you're on the move.
Two side accessory pockets provide space to store your keys or phone, while the cell phone case lets you take calls without having to remove your poncho.
This Disney Frozen II Queen Elsa Hooded Raincoat is perfect for keeping your child dry and comfortable in the rain. Made of lightweight and durable PVC, this coat is water-resistant and features an adjustable space to cover your child's backpack. The coat also has a safety beam at the back to increase visibility in low-light environments.
This rain poncho is made from lightweight yet durable and rip-resistant polyester material. Seams are sealed with waterproof backing material to guarantee no rain will leak from them. Each corner is reinforced and comes with a grommet. Quality buttons along the side are added to help in windy weather. A brim is incorporated in the hood to help you see better
The hooded rain poncho can be worn as a raincoat, an overcoat or a cape, depending on your needs for protection from the elements (rain, snow, wind). The wide
0.035 mm thick PE plastic rain poncho is the heaviest you will ever find, and it fits in your pocket!
Available in 5 different colors, Hagon PRO Disposable Rain Ponchos for Adults is an ideal choice when you pack light and don't want to carry around an umbrella or heavy, space-consuming raincoat. The disposable poncho is great when you go to Disneyland, concerts, fishing, sporting events or any other outdoor activity you love. Made from 0.035 mm thick PE plastic material that is the
ANTVEE's rain ponchos for women and men are made of eco-friendly EVA material that is soft, quick-drying, and non-toxic. The poncho is completely waterproof yet comfortable. It will keep you nice and dry. The welded seams poncho with drawstring hood well protects your head, face, and neck. Its fasteners along the sides ensure the perfect fit and keep your arms dry in the rain. The arm holes & bottom are loose enough to allow air circulation. The size is large enough to cover up a backpack
The Prepared4X Emergency Poncho & Blanket is the perfect survival gear and equipment for your car, home, office, or bug-out bag. Its durable mylar construction is tear-resistant and incredibly tough to withstand harsh conditions. It's also 2x thicker than the average emergency blanket and made with NASA-engineered mylar that retains 90% of body heat, keeping you warm and safe in any situation.
The Mermaid rain poncho is a waterproof and windproof raincoat for kids and girls. Designed with a cute mermaid print, it looks like a little mermaid swimming in the rainbow. This lightweight raincoat is made of polyester, which is waterproof, water-resistant and durable.
The hooded design keeps your girl warm in cold weather. It's suitable as an outdoor jacket for school or other activities such as climbing/ hiking/ camping/ cycling, and so on.
The Playshoes Kids Rain Poncho is a must-have for every parent. This waterproof rain poncho fits over your child's backpack and briefcases, keeping them dry in rainy weather. The reflective stripes on the hood help keep kids safe during nighttime walks. The taped seams give added durability to this lightweight rain cape.
This rain cape features:
– Reflective Stripes
– 100% Polyester – Taped Seams
– Fits Over Backpack and Briefcases
– Machine Washable
Conclusion
Now you have absolutely everything to know about the best rain ponchos. Do you want to protect yourself from the rain while riding your motorbike or bike on a daily basis? Are you a trekking enthusiast and looking for a good rain cape that will keep you and your backpack dry? Again, what is the best option for you? The poncho!