When it's raining outside, we don't always know how to cover ourselves. Should you wear a hat, a cap, a hood or an umbrella to protect yourself? To know how to protect yourself from the rain when winter arrives, read this article! Today, we will list the best rain hats for the upcoming year, 2023.
Can a hat protect you from rain?
The waterproof rain hat is a very good solution if you want to go outside while fighting the cold and the rain, but without putting your "fashionista" side aside. It's a practical and essential fashion accessory if you don't want to use an umbrella and avoid being completely drenched by the rain.
It is so useful when you have it in your handbag as a backup to protect yourself from unexpected rain and to have your hands free for shopping the market. Waterproof rain hats or hats made of high-quality waterproof fabric.
This type of hat receives a specific treatment that allows it to resist rain and that the rain slides on the fabric and does not enter the fiber. And even less spills on your head, your hair and your clothes! A miracle idea that easily replaces an umbrella.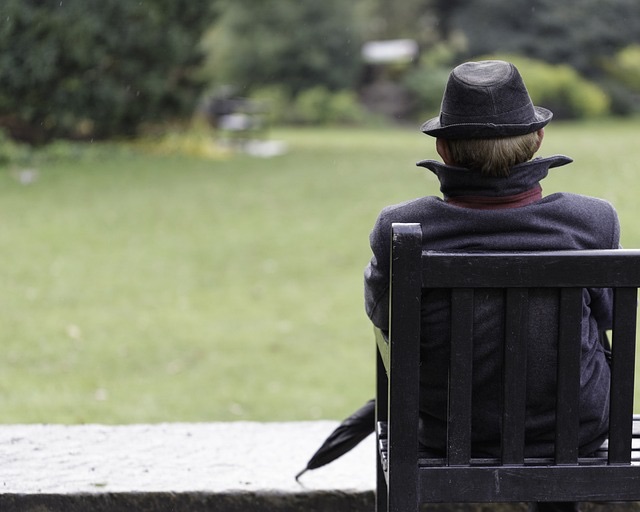 Best hats to hang out in the rain
When you consider a suitable had to hang out in the rain you're thinking of:
– Stay dry and comfortable in the rain with a waterproof hat
– Choose from a variety of stylish, tough hats that will keep you comfortable all-day
– Get the protection you need from wet weather without sacrificing style
Rainy days are a great opportunity to adorn an umbrella, raincoat and hat! Choosing the right hat for a day of inclement weather is important, especially when it comes to keeping your head comfortable and dry. The best hats for time spent out in the rain are those that are waterproof and tough, like waxed or oiled canvas or leather fedoras or wide-brimmed hats.
They come with tall crowns and wide brims and can give you the cool style you want without sacrificing comfort or protection from the elements. So if you're looking for a winning combination of function, style and practicality, the list above is a great suggestion for hats to hang out in during a downpour.
A waterproof hat is a great accessory to have when you expect to be out in the rain. The go-to style for a waterproof hat is usually a bucket style, which comes with either a drawstring or chin strap that helps keep it in place and protect your face from the elements.
A wide brim also offers extra protection against wind and rain while also shielding your eyes from sunlight. A good way to make sure your waterproof hat will last is to check it regularly for signs of wear or damage and repair or replace it as necessary. With the right care, waterproof hats can provide valuable protection during wet and windy days.
What is the best hat for rainy weather?
Waterproof rain hats are known to be suitable for extreme or sporting conditions, such as fishing or hiking. For your convenience, we have listed the top 10 waterproof rain hats to withstand any weather for both women and men.
A rainproof hat, not quite waterproof, but well worth its first place in this ranking. Why? Because it's very rare to find a hat with such a large circumference. Because it is very rare to find a hat with such a circumference: it is quite wide in size, which allows it to really cover the whole head and protect your dear hair, especially curly hair, which tends to react badly to humidity! Say "goodbye" to the sheep effect after going out in the rain!
This rain hat is made of polyester. It has a toggle closure and one size fits most up to 23.25 inches. The brim measures 2 inches wide, and it can be folded for easy storage when not in use. This lightweight rain hat is ideal for outdoor activities such as hiking, fishing or camping when bad weather hits unexpectedly. It's also great for travel as it easily folds up into a small pouch that you can carry.
Finally, a versatile hat that protects against both rain and sun is perfect for outdoor activities and that you can wear all year round! On the other hand, the design is quite simple: good news for the minimalists, not so good news for the fashionistas.
This lightweight, water-repellent hat offers comprehensive sun protection for anglers and outdoorsmen. The 100% polyester fabric has a UPF 50 sun protection rating, and a 360° brim provides all-around shade. Mesh along the crown encourages airflow to keep your head cooler, and a water-repellent finish complements the moisture-wicking sweatband for moisture management.
Regardless of how it is packed, it may be used without modification. It is ideal for unexpected rain and may even be worn to the beach. It includes an adjustable shock cord and a short brim that is big enough to shield your eyes and neck.
Frogg Toggs Pilot II Waterproof Boonie Hat is made from Frogg Toggs Dri Pore Gen2 Pilot material. It has an adjustable cord lock on the hatband and chin strap. The fully taped and sealed seams are made from 100% polyester. This hat is imported and it has a TEFLON DWR coating to help repel water.
The circumference is not adjustable. Nevertheless, this hat is great because it protects against both rain and sun and has a rather masculine look, perfect for messengers who like to go outside and brave the weather.
This Hillman Super Wide Brim Waterproof Bucket Hat is perfect for any outdoor activity. Made of 100% Nylon, it is lightweight, washable and quick drying. The 5.5" wide front/side floppy brim provides full sun protection and the mesh panels let your head stay ventilated and cool.
If you are looking for a small, lightweight, and waterproof hat that you can pack in your backpack in case of rain, your search is over. The Outdoor Sombrero is an excellent option for rain protection, and it stores easily in any location.
This Outdoor Research Seattle Rain Hat is 100% nylon and imported. It features a hook closure and can be machine-washed. Our tribe is devoted to exploring our outdoor passions and challenging ourselves in the mountains, water, and deserts of the planet we love so much.
This women's only hat is unique in that the band is fully adjustable. A good idea, isn't it?
The Original Hairbrella is the most convenient way to protect your hair and face from the rain. Made for women, by women, this lightweight, foldable umbrella is a must-have accessory for any outfit. It's perfect for rainy days, windy days or just when you need an extra layer of protection from the sun. The adjustable strap allows you to wear it across your body while still having full use of both hands! Our PVC visor helps shield your face and glasses from the elements and sun.
Sealskinz's all-weather cap is the ideal combination of a winter cap and a waterproof cap that offers sun protection. It includes three layers for comfort and warmth. The robust peak shields your eyes from the sun and protects your face from the rain.
"The Khombu SealSkinz All Weather Waterproof Cap is a high-performance waterproof, breathable and windproof cap made from 100% polyester. The three-layer construction of this baseball cap makes it waterproof, windproof and breathable while also keeping you cozy and warm. Available in either navy blue or black, this unisex waterproof cap is one size fits all."
A great choice for those who love to wear black, black and some more black! Be careful, this hat is only produced in one color. We like its trendy and quite young urban look.
Zero Restriction Men's Gore-Tex Bucket Hat is a 100% waterproof and breathable hat that is perfect for keeping you dry in wet weather. Made of polyester, this hat is easy to hand wash and can be adjusted to fit most head sizes. The wide brim sheds rain and the seams are taped for waterproof performance.
This is the most popular sun hat for women. The top of this woman's sun hat is completely soft and collapsible, pack the woman's floppy beach hat folded in half nicely and tucked into your backpack without adding almost any extra weight.
The mesh part of the women's cooling hat will definitely keep you cool, even on the hottest and most humid days. Perfect for beach, pool, park, camping, hiking, tourism or gardening! Wide Brim Sun Hat with Adjustable Chin Strap gives you a lot of options to wear as an everyday summer fashion
The Frogg Toggs 100% Waterproof Bucket Hat is perfect for any outdoor activity. It is lightweight and crushable, making it easy to pack and carry with you on your next trip. This bucket hat features a short, round brim that offers full head coverage and protection from the sun. The hat is made of 100% polypropylene material that allows air to circulate while keeping the rain out, keeping your head cool and dry during any activity.
Sum up
That's it! We have reviewed the best rain hats for 2023. While normally, this type of hat has a fairly simple design, suitable for sporting activities, there are now some very trendy hats that go perfectly with the rest of your outfit.
The most crucial thing is to find a hat made entirely of waterproof material, as opposed to one that is water-resistant but cannot withstand severe rain.
A hat with a single-piece circumference may be the greatest option to seek due to the importance of wearing comfort and sun protection. Need more advice? If you are looking for a waterproof hat, you should search for one composed of either polyester or nylon.
Therefore, it's also necessary to seek reputable and proven solutions for waterproof materials. Moreover, while selecting a waterproof hat, it's preferable if you pick an item that has at least a 2-inch-wide brim, which should serve to shield your face from the water.
If you can find a trustworthy, waterproof hat with a brim of at least five inches, it may be the best option.